Virtually Real Sport Simulations
Experience our state-of-the-art Olympic and Sport simulators, each developed so that the visitor can experience what a world-class athlete braves as they complete on the international stage.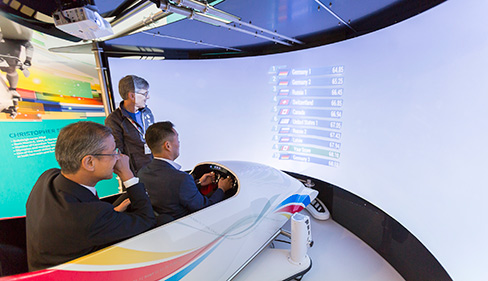 Bobsleigh
Feel the speed of the Vancouver 2010 Olympic bobsleigh course as you challenge actual Olympic run times for the gold!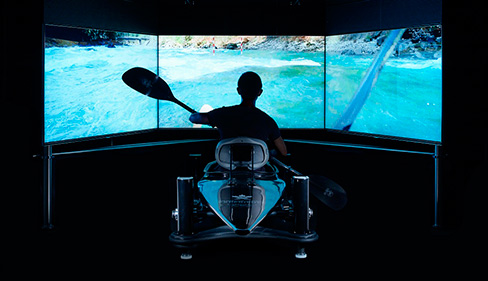 Kayak
Hang onto your paddle as you plunge down the raging whitewaters of the Chilliwack River, dodging through gates at competition speeds.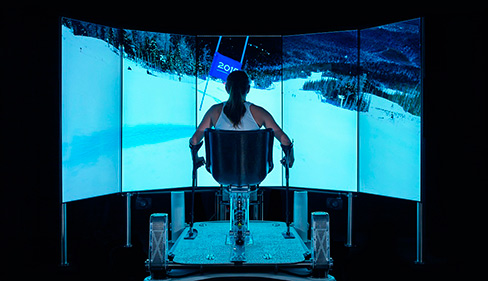 Sit-Ski
Try to hold your edge on just one ski as you rocket down the National Paralympic Team's training course in Nakiska, Alberta.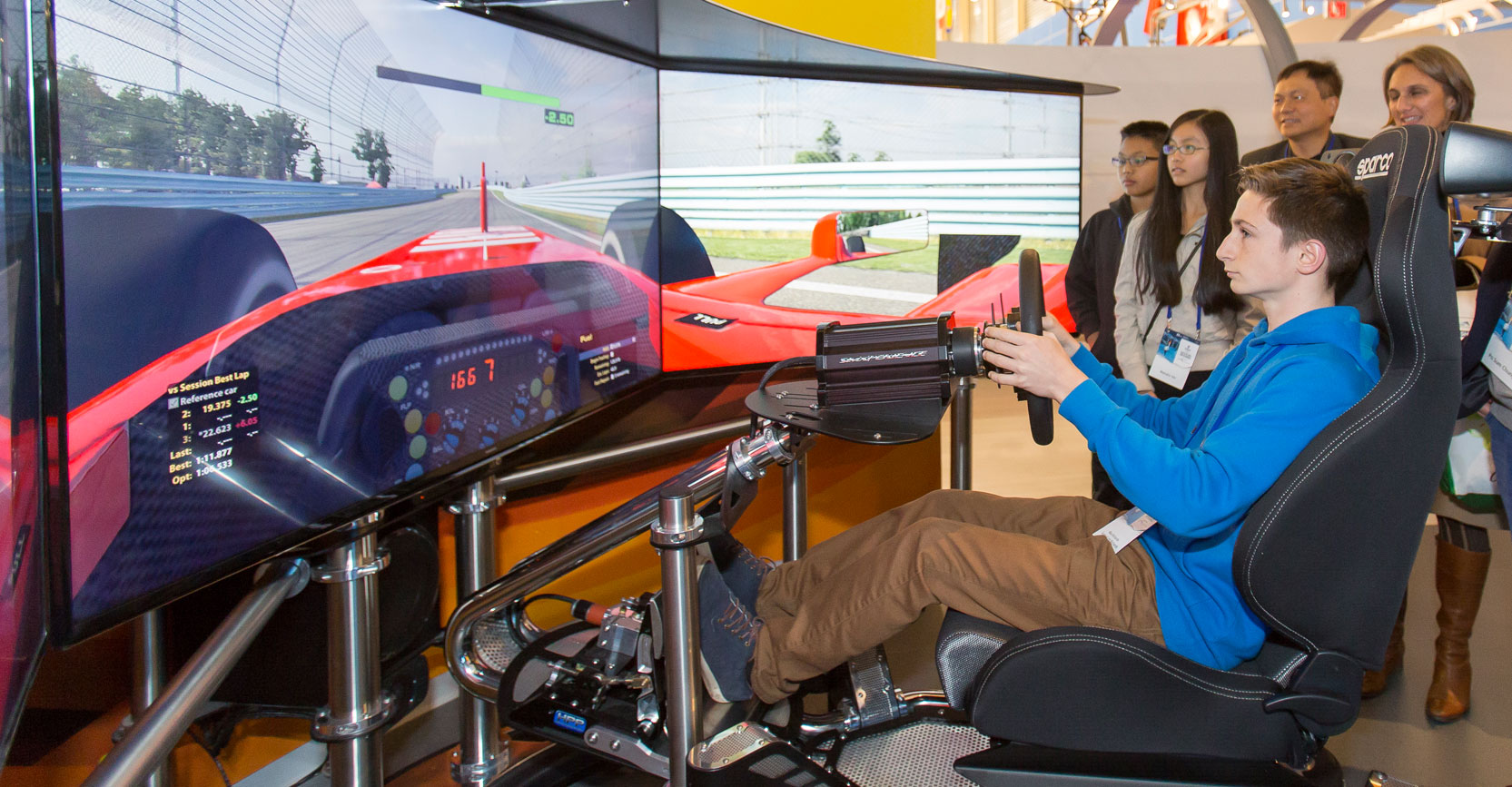 Racecar
Drive a precision tuned Formula 1 race car and experience the fine balance between maximum speed and keeping your car in one piece.
* – riders must be a minimum of 5-feet tall.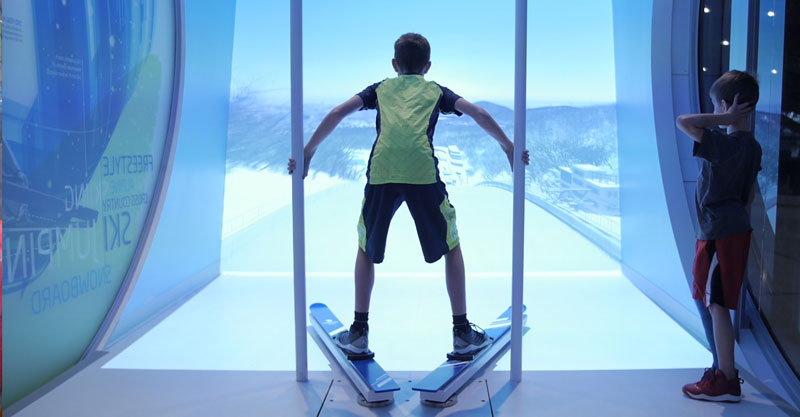 Ski Jump
Feel the rush of Olympic Ski Jumping as you attempt to fly a distance of over two city blocks at launch speeds reaching 100 km/hr.